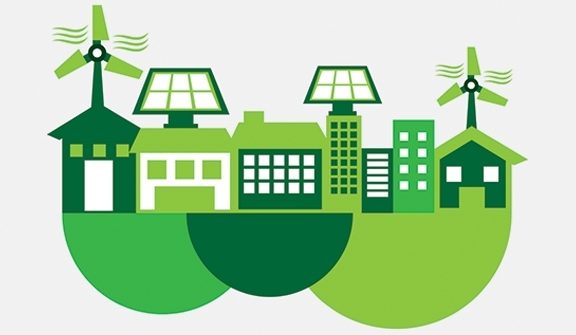 Renewable Energy and Your Home
No one has been able to escape the debate over renewable energy. The purpose of this post is NOT to debate the political aspects of renewable or "green" energy, but to simply look at the impacts they have on the home. While larger items like solar panels and wind turbines are the most obvious forms of renewable energy, home owners are also turning to high efficiency HVAC and "smart" thermostats to not only be eco-friendly but to also save on their utility bills.
Before going down the road of integrating "Green" energy into their lives and their homes, home owners usually have questions like: will these changes negatively affect the esthetics, and more importantly, the value of my home? And, how much will this cost?
Let's take a look at the first concern: "Will my house look like a spaceship?"
Current technology looks nothing like the monstrosities that President Carter had installed on the White House in the late 1970's. Today's panels are small and compact with the higher-end ones being all but indistinguishable from normal shingles or other forms of roofing materials. The link below goes into more detail of what is available in today's marketplace.
https://www.solarpowerauthority.com/guide-to-solar-roof-tiles/
And now the equally important topic: "Can I afford these improvements?"
Many homeowners view "Green" improvements in their home the way they would any other investment: How long will it take to recoup my money? While this is always a smart way to think about any outlay of cash, some people take a view that is a little short-sighted. It's not just solar panels, but items such as more efficient insulation and HVAC units when building your home can save you money every month on heating and cooling. There might be government incentives that will give you a front-end break on price. Below is a link to the Rebates and Promotions section of New Jersey's Clean Energy Program, this will be a great tool in making decisions regarding the construction of your new home!
http://www.njcleanenergy.com/rebates
With all the decisions that you face when building a new home, this topic may seem like too much to navigate. This is where you can lean on the professionals at Beer Architecture Group to help with these technical ins and outs. Let us know that not only do you want your house to stand out against the rest of your neighborhood, but that you also want it to make a statement about your commitment to having a more efficient home and a smaller carbon footprint.