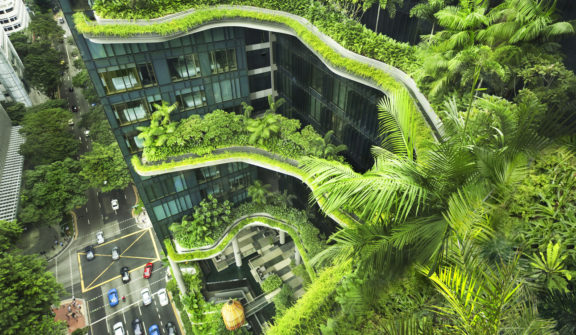 Melding Design, Technology and Futuristic Ideas
Frank Lloyd Write once said that "Every great architect is – necessarily – a great poet. He must be a great original interpreter of his time, his day his age."
When you look around in the 21st century, so can see how this is true. Trends in the past year have included commercial buildings with gardens on the roof, unusual building materials, very creative external designs and amazing colors.
"Going green" has taken on a whole new meaning with the continued and extended use of actually growing greenery as part of a building's purpose.
Scott Clarkson, a spokesman for CSR a major building products company in Australia and New Zealand, says green roofs, walls and facades are appealing as a way of adding green infrastructure to a city because they can be included on new buildings or retrofitted onto existing buildings and require little, if any, space at ground level.
Read more